Le Chai, your wine cooler partner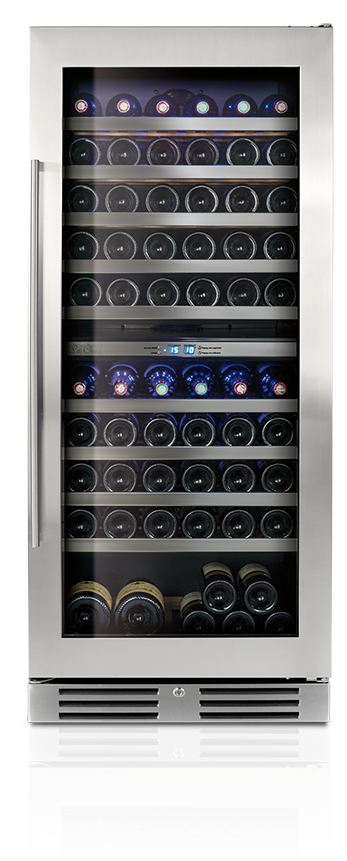 Why choose a wine cooler from Le Chai?
The Le Chai brand is dedicated to preserving and enhancing the authenticity of wines with balance and precision.
This passion is rooted in the magic of terroir and ancestral culture, the guarantors of wine preservation and ageing.
It is this respect for tradition that drives Le Chai to honour the taste for excellence through its ranges of service and long-storage wine coolers.
From respectable wines to the greatest vintages, every wine can improve in the right environment designed to help it reach maturity.
Aroma, bouquet, structure, tannins, colour and body… Le Chai wine coolers control temperature, stability and humidity, offering your growths the environment they need to reach their apogee.
Wherever you are, we are here for you:
Receive detailed advice on the features and use of your Le Chai cooler from our approved dealers operating throughout the region, trained professionals near you ready to introduce you to the Le Chai brand and our latest innovations to meet all your needs.

Innovations designed to protect your wine
Our service coolers are designed to ensure your everyday wines are served in the best possible conditions. They offer a serving temperature of 5-22°C depending on the model chosen, preparing your bottles for serving and bringing your wine to the ideal temperature for tasting.
Multi-purpose wine coolers
A 2 to 5 temperature multi-purpose cooler is designed to both store your wine for up to five years and bring it to serving temperature for the perfect tasting. A multitude of combinations enabling precise adaptation to the needs of each type of wine (red, white, champagne or rosé).
Long-storage wine coolers
Our long-storage wine coolers draw on the ancestral knowledge of wine-growers and are specially designed to provide your bottles with the best storage conditions for ageing your wine until it reaches it apogee. These conditions are identical to those of the cellars used by wine-growers and are designed to respond precisely to the five enemies of wine (temperature changes, light, humidity, odours and vibration).
Frequently asked questions